It is a pleasure to use, assists me in getting orders efficiently. Also allows me to send through quotes to repairers quickly. It is very user friendly and I recommend it to all suppliers and shops in the motor trade! Helps us at Mercedes-Benz North Shore to provide best in class service.
John Ventura Mercedes Benz North Shore

I have been using PartsCheck for about 3 ½ years have found it a great tool to create more business for Ashdown-Ingram. The whole system is simple and easy to use - from quoting to receiving orders. Being able to look up my invoice history is also a very handy tool to have to keep on track of orders. The staff are also very helpful and are always quick to respond with advice and help.
Dennis Ashdown-Ingram

Our group have been using PartsCheck since November 2017. This is the latest tool to assist the automotive panel industry. Quoting and processing of orders from our end found to be user friendly. Panel shops are also able to manage some of their processes through this system including returns for credit.
Peter Motors Tas

We have been a part of PartsCheck since it first came to Tasmania in 2017. We find it an excellent tool.Our repairers have embraced the system and like how easy it is to use, and at no cost to them. I believe as a preferred supplier on the PartsCheck system, our business has increased. We have more time to submit quotes which helps our repairers to get a more detailed parts quotation.
Nigel MilesCo-Op-Toyota

While sceptical at first we trialed PartsCheck to support requests from our local repair network.We are always looking for ways to assist our repairers to make it easier for them to do business with us and PartsCheck has done just that.The interface is clean and hasn't increased our interpreters work load sometimes reducing it as photos etc are at hand when quoting, reducing the need for them to be requested. PartsCheck has also enabled us to see where we are losing business and adjust to meet the needs of the market.
Local Motors Group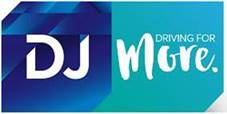 PartsCheck has made life so much better from a parts supplier perspective. We are given enough time to quote parts thoroughly, enabling us to be more effective in getting the quotes back to our customers on time. We hope that all of our bodyworks partners will get on board with this program!
DJ Motors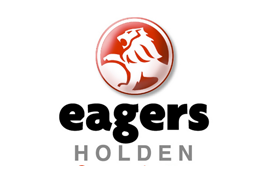 Parts Check is a great new tool for the automotive panel industry, we are quoting & processing customer order's on the system daily with ease & find the system very user friendly. It also has great advantages to help the panel shop owners manage a lot of their processes including credits, which is normally time consuming. When used to its potential Parts Check looks to be an all-round package that will make life easier for all involved.
Peter Jones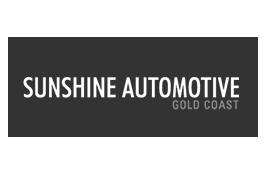 I have been using parts check for many months now and find it quick and easy to use. Not only does it help by keeping staff working and off the phones, but also gives us true price comparisons of after market, second hand, exchange or remanufactured parts and gives us the opportunity to compete where possible. Another advantage is it enables you to monitor and control your backorders with ease so we aren't stuck with parts no longer required creating a simple but effective communication channel between supplier and panel shop. I highly recommend this product
Willy Munro, Group Parts Manager
Working with this program has made our life in sales and identifying auto parts a lot easier. Less phone calls creates more time for us to work on other parts of our business. Through this program it has helped us gain more customers and our service is continually improving with the help of parts check..
Thana Phabmixay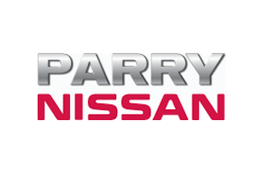 We have been using Partscheck since the pilot program and would now be lost without it. Partscheck allows us to process our customer quotes and orders more efficiently than ever, by having all our orders and quotes in one place which makes it very easy to keep track of. David and the team are always quick to reply with any issues and always come up with a helpful solution. If you are not part of it, you will be left behind, so get on board!
Jon Schultz, Manager Spare Parts

PartsCheck is a great tool for our parts sales team to quote accurately and efficiently. We were one of the first dealers to start using it in Sydney and it has changed the way we quote our customers.
Sean Parmenter Sydney City Toyota

Quick, efficient way to get our quotes through to our repairers. All details and photos in one location for easy retrieval. Great tool for our company.
Melissa McMillan Davison Motors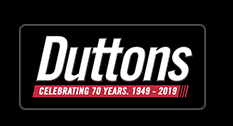 PartsCheck for me as a supplier is a fantastic way to communicate with the repairer without the phone tag between people.
Ian McdougallDuttons Automotive, Adeleide Hills

It's an efficient and reliable way to communicate with customers and suppliers alike. No more waiting on hold to place orders or receive quotes.
Erryn RosePakenham Toyota

Tilford Pty Ltd have been a user of PartsCheck since November 2017 & as a supplier of genuine parts we find it an easy system to use with benefits to both our business & the panel shops who are requesting parts prices. strongly recommend the PartsCheck system.
Greg SmithTilford Auto Group

We are happy to announce to all our panel repair customers, that the Performance Automobiles Spare Parts Department is now running with the PartsCheck quoting system. PartsCheck is a very easy to use, third party quoting and ordering system for all involved in the panel repair industry, both for suppliers and for purchasers. From our experience, their back-up and support is prompt and easy to follow. Whilst having no direct business affiliation with PartsCheck, we are happy to support and use their service, and help provide ease of quoting for all involved.
Jarrod Walker Performance Automobiles
Partco Agencies is an OEM parts supplier for 16 OEM franchises and has been established for 18 years. Parts Check has made our job so much easier with the pricing and service of parts to all our customers. This gives dealers greater opportunity to quote on parts that would normally be sourced second hand .All orders are emailed so there is less confusion with VIN numbers, interpretation, and photos can also be added to help ensure the correct parts have been supplied. This in turn helps with a more comprehensive quote for the repairer. We recommend PartsCheck to both dealer and repairer networks.
Colin Cowie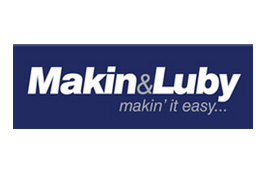 Since 2010, Parts Check has given Makin and Luby the opportunity to compete with second hand and after market parts suppliers which in the past was very difficult. Parts Check is also a very effective and efficient way of integrating quotes and orders together while keep the customer in the loop with ETA's and an inventory of what they have and haven't received on an order. With a great program and exceptional customer service, Parts Check is a pleasure to use and be a part of.
Adam Vincitorio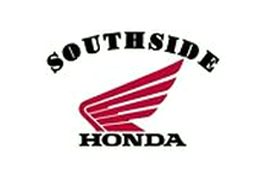 Southside Honda has been using "Parts Check" since the system was first released some months ago. Our "Parts Interpreters", and customers alike, are very pleased with this simple and efficient quoting/sales tool. Unlike the traditional methods of selling parts, "PartsCheck" allows us to at least see what parts are in demand in the market place. We are now able to quote on items that previously would have "slipped under the radar" and gone to alternate suppliers. Accordingly, we have now developed sales history for some items we previously hadn't stocked. I am only to happy to recommend "PartsCheck" to any interested supplier or repairer.
Dale Faithfull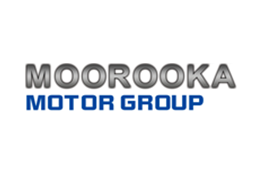 "Parts Check" is the best breakthrough in the Automotive Part industry I have seen in the last 35 years. Not only does it greatly increase "Genuine Parts Sales", it turns your department into a more efficient Business. Through reduced phone and fax time not being used, we can increase our customer service in other areas. Congratulations on this amazing system, we can definitely recommend it to any genuine Parts Supplier.
Nevin Gilding, Parts Manager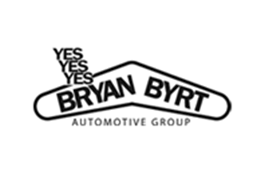 After being approached by David Taylor & Matt Roggenkamp to give "PartsCheck" a trail I was very sceptical about this new program and I had trouble seeing the benefit for our company with all the other programs on the market. Well I was certainly proved wrong, we have found that PartsCheck if used correctly and in the way it was designed can not only improve the productive of the Parts Interpreters and the running of the Parts Department. It would have to rank up there at the top for a business system for the Panel Beater.
Robert Wallbridge, Group Parts Manager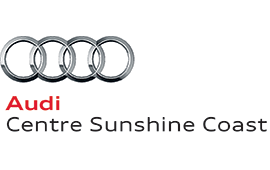 Audi Centre Sunshine Coast has been a user of PartsCheck for several years & are most impressed by all facets of the business. It is not only a great tool for the panel industry but as a supplier it is its own reporting & order tracking system which has the ability to monitor outstanding credits, orders & reports that aid with your day to day business. The biggest positive for our business is the customer base it opens to us, we have grown our business dramatically through the ability to make contact with these panel shops & offer our services. Another area that aids the dealer based suppliers is the ability to monitor other non-genuine or used suppliers pricing, thus allowing competitive quoting/price matching. We have a lot to thank PartsCheck for as it is a crucial part of our business, essentially like having a secondary parts rep but online. I would highly recommend PartsCheck to any supplier or panel shop looking to streamline their business.
David Wylie
Parts Manager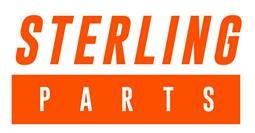 I love that PartsCheck allows our customers to seek a quote for parts at a time that suits them.
Sterling Parts Australia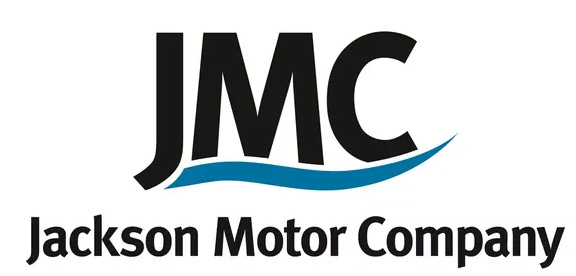 We are happy with PartsCheck. It is definitely helping us with more business in that it has helped us with the repairer side of our business. With full vehicle information including photos, it is easier to submit requests for the parts the repairer wants and also add parts to make a more accurate quote .PartsCheck works well on the repairer side, enabling them to send quotes to multiple suppliers. Being a free tool for repairers, it's a time saver at both ends.
Jerome McGeeJackson Motor Company

Due to my repairer network joining up with PartsCheck, I thought it would be the right thing to support them and jump on board. I have found the system easy to use and it gives me more information with photos and vehicle information to supply the correct parts. I would encourage more repairers to consider the PartsCheck option.
Gavin, Alternative Spares

We have been members on PartsCheck for several months and have found the program very easy to use. It gives us a bit more time to quote more accurately. It also gives us more information on order delivery dates and back order eta's. As our industry changes we have to keep up with our customers' needs. To ensure that we work in partnership with our repairers efficiently, we need to move forward together.
Buckby Motors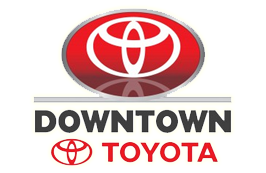 We are pleased to advise all customers Downtown Toyota can and is supporting the Parts Check Quoting & Purchasing Program being made available to many crash repairers across Australia. I have attached a brochure for those customers not familiar with this product. Downtown Toyota is not involved in this business but I can recommend it as a very worthwhile tool for you to assess.
Colin Hackett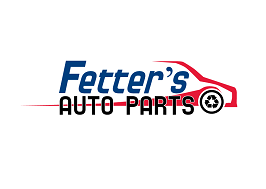 Fetter's Auto Parts has been established for over 60 years in Melbourne and is dedicated to supply quality recycled and new OEM spare parts to the automotive repair industry. Fetter's Auto Parts is a supplier to the PartsCheck network. We have found PartsCheck to be a very good tool to easily quote and sell our parts. PartsCheck offers an opportunity for us to quote accurately to a large number of panel shops in a cost effective and user friendly manner. Quotations using PartsCheck are very comprehensive and can include images to help us quote extensively, often on more items than with phone quotations. Fetter's Auto Parts recommend repairers join the innovative PartsCheck network.
Barry Fetter